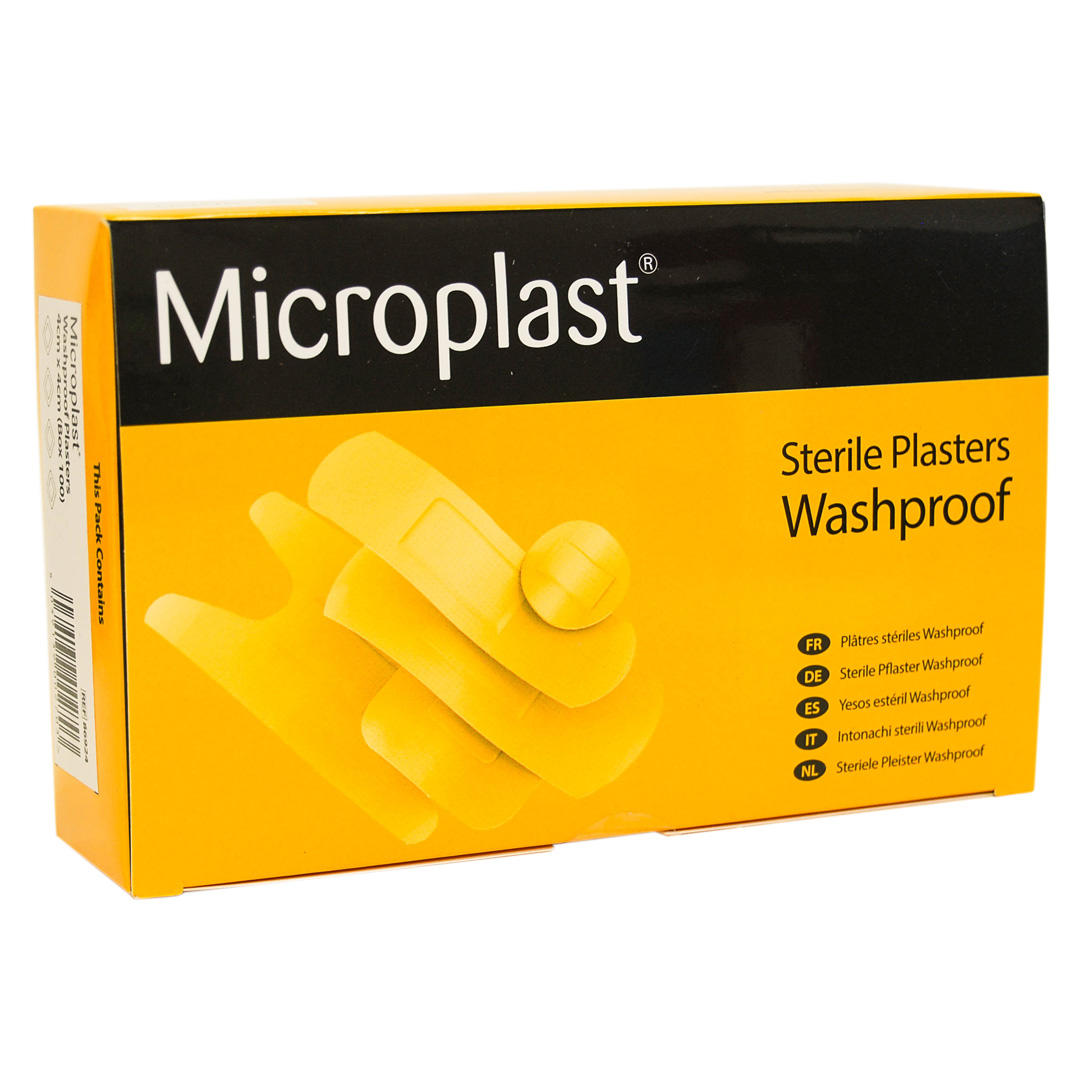 Microplast Washproof Plasters
0 Reward Points SKU: CW25 Brand: Availability:
---
Latex free individually wrapped and sterile washproof plasters. Made in thin stretch washproof material and designed to prevent water or oils reaching the wound. Available in single size packs or an assorted pack of 100 plasters in four sizes. 
---