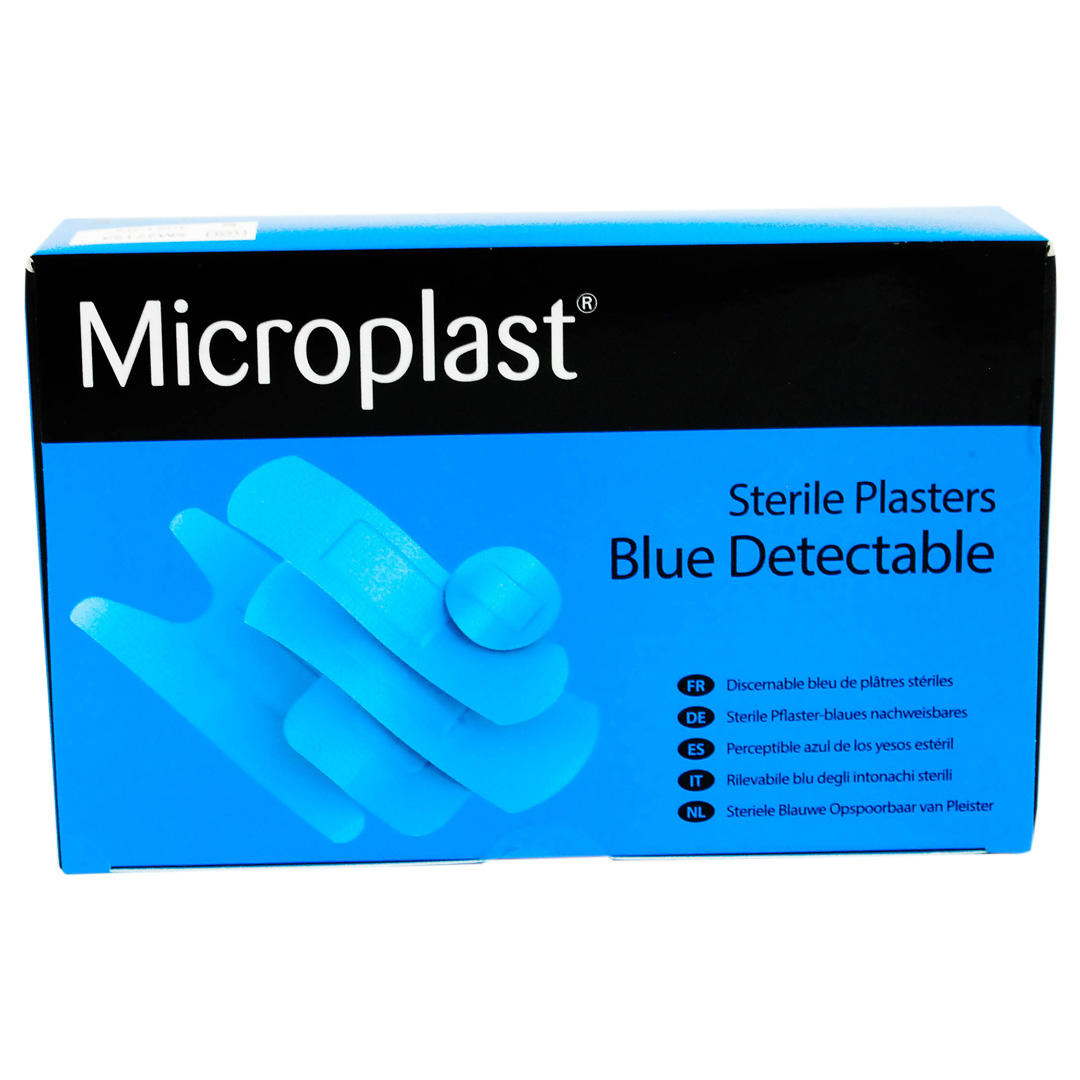 Microplast Blue Detectable Plasters
0 Reward Points SKU: CBA Brand: Availability:
---
Latex free blue detectable dressings designed for use in food process areas. These dressings are detectable visually by their bright blue colour and also by the aluminium strip behind the dressing pad which can be detected by scanning machines. Each dressing is individually and sterile. Available in single size packs or an assorted pack of 100 containing four sizes. 
---