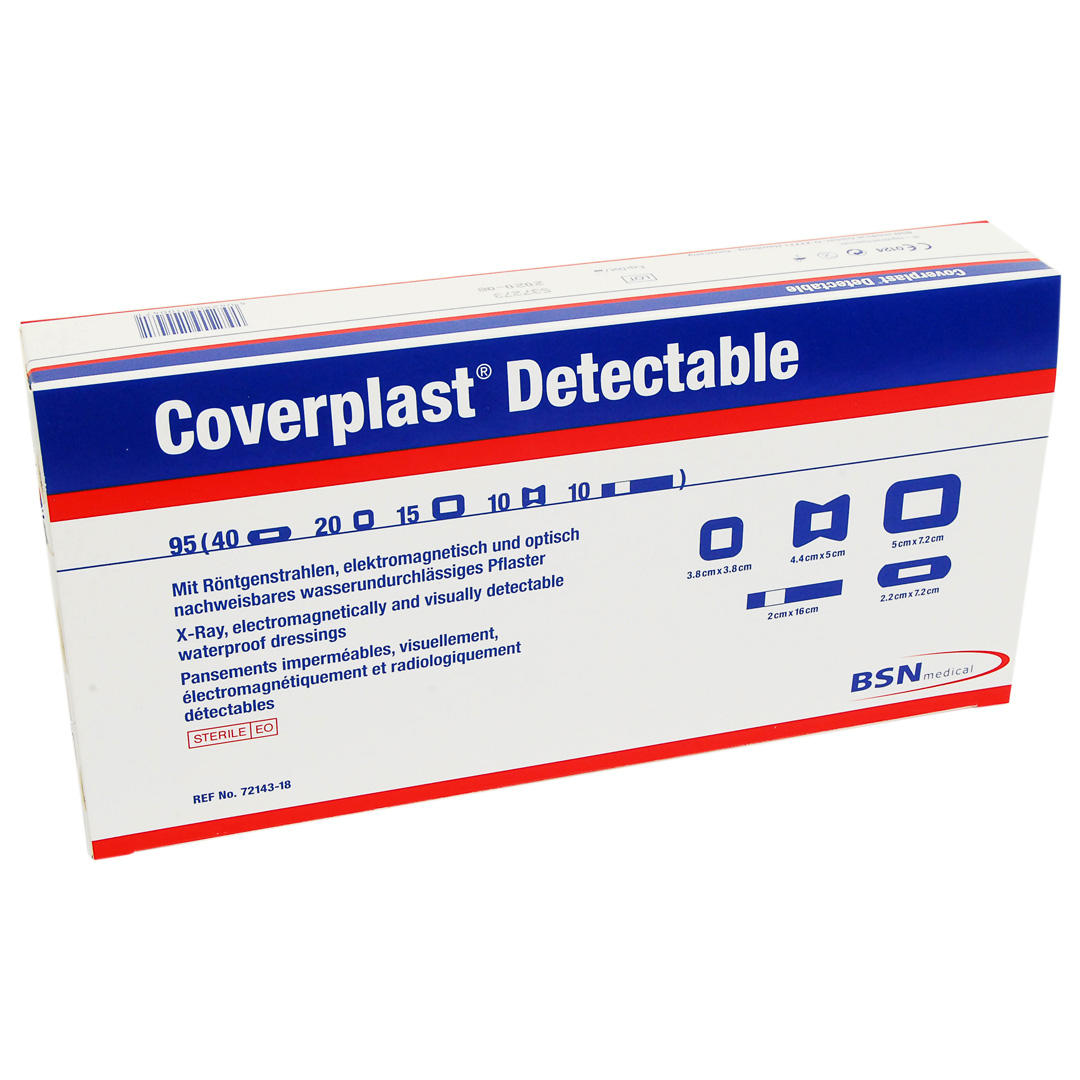 BSN Medical Coverplast Detectable Plasters
0 Reward Points SKU: AIRB7222 Brand: Availability:
---
Visually, X-ray and Metal Detectable - ideal for food preparation departments. Breathable yet waterproof blue dressings that provide a viral and bacterial barrier. The wrapper of each dressing shows both LOT number and expiry date for total trace ability. 
---