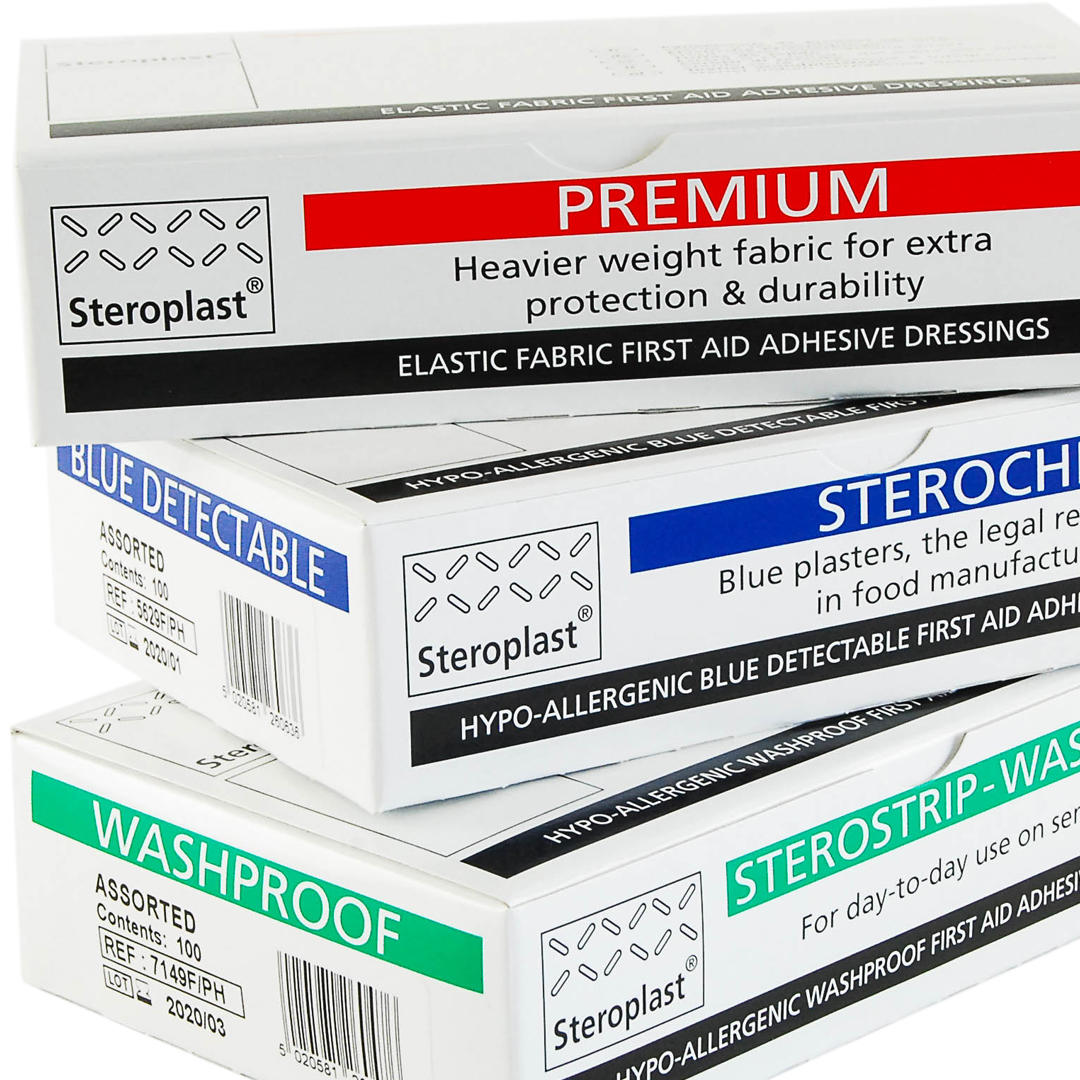 Steroplast Assorted Plasters
0 Reward Points SKU: Brand: Availability:
---
Always have the right size of plaster handy with these assorted packs of high quality plasters. Each plaster is individually wrapped and sterile and the packaging clearly marked with the expiry date. Buy the blue detectable dressings for use in your catering areas. The waterproof and blue varieties have low allergy adhesive.
Product Codes
SPSFA - Fabric Assorted
SPSWA - Waterproof Assorted
SPSBA - Blue Assorted
---