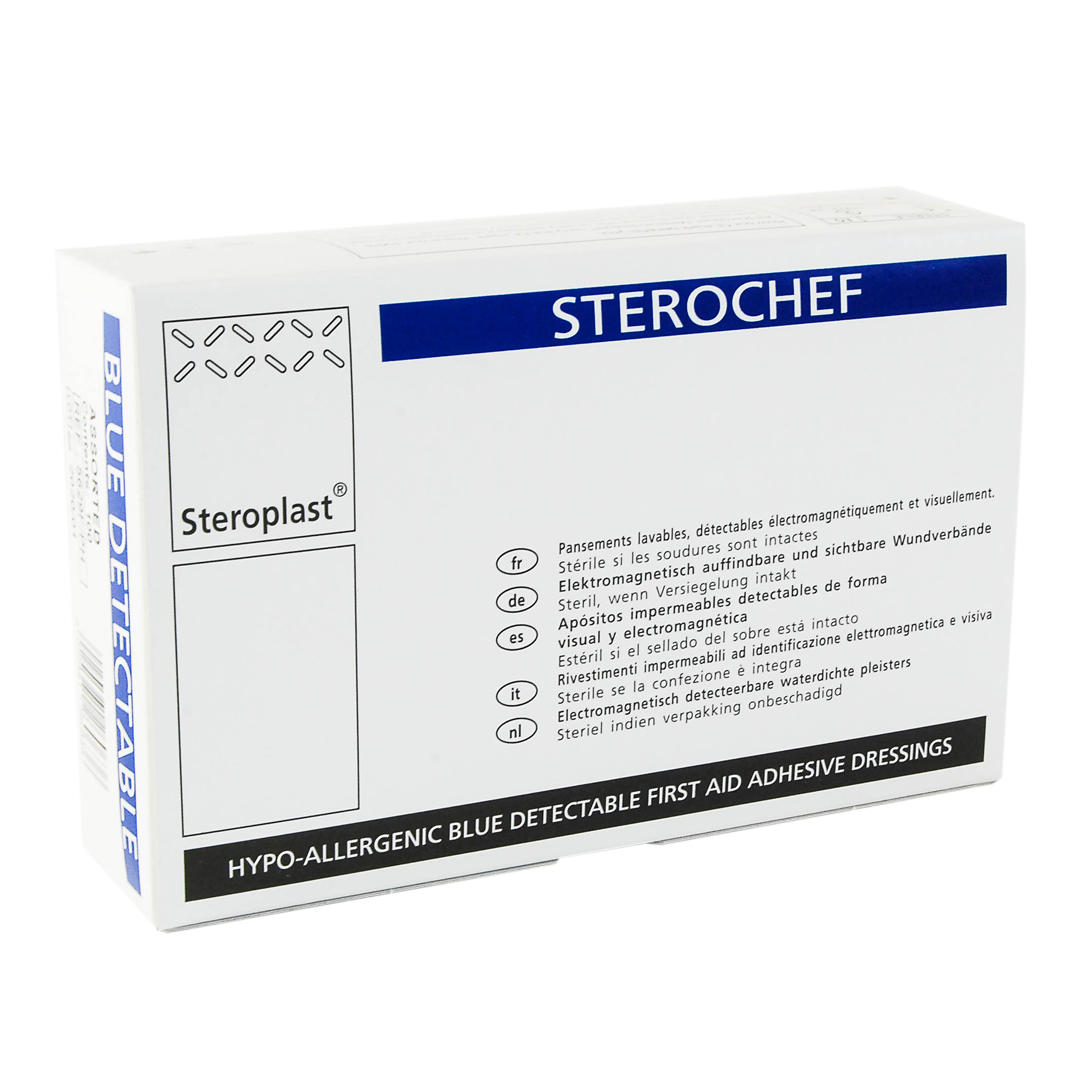 Sterochef Blue Premium Detectable Plasters
0 Reward Points SKU: SPB44 Brand: Availability:
---
Specifically designed for the food & catering industry made with an ultra-thin but tough bright blue backing. These dressings are durable and comfortable to wear. A metal strip behind the wound pad provides detectability and the expiry date which can be up to 5 years is printed on each dressing wrapper. Latex free and low allergy. 
---