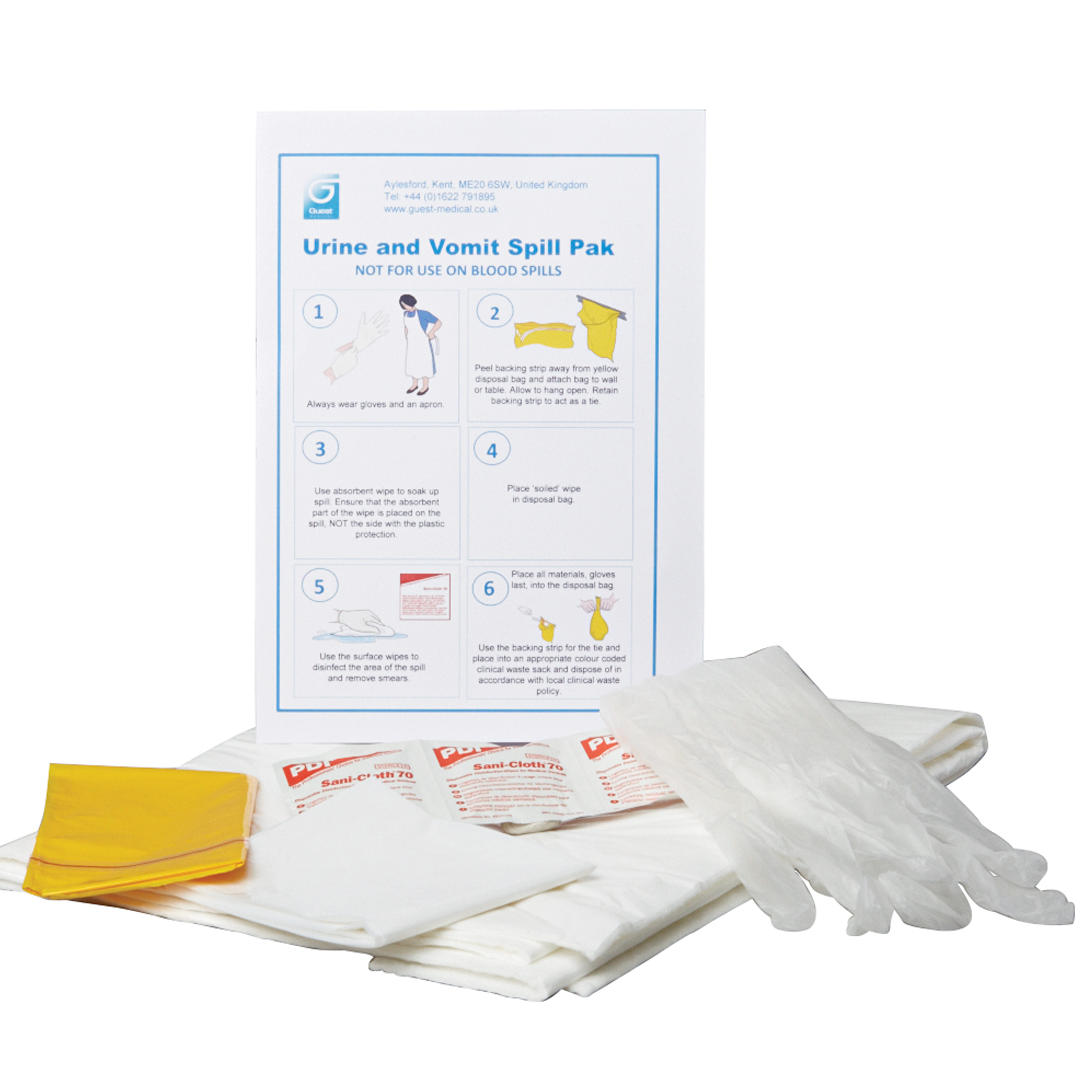 Single Use Urine & Vomit Spill Clean up Kit
0 Reward Points SKU: SPILL Brand: Availability:
---
Just spread the high absorbent pad over the spill and leave for a minute or two. Then with gloves on remove the spill and disinfect the area with the wipes provided. Finally place all contaminated materials into the waste bag and dispose. The pad will absorb up to 1 litre of fluid. 
---