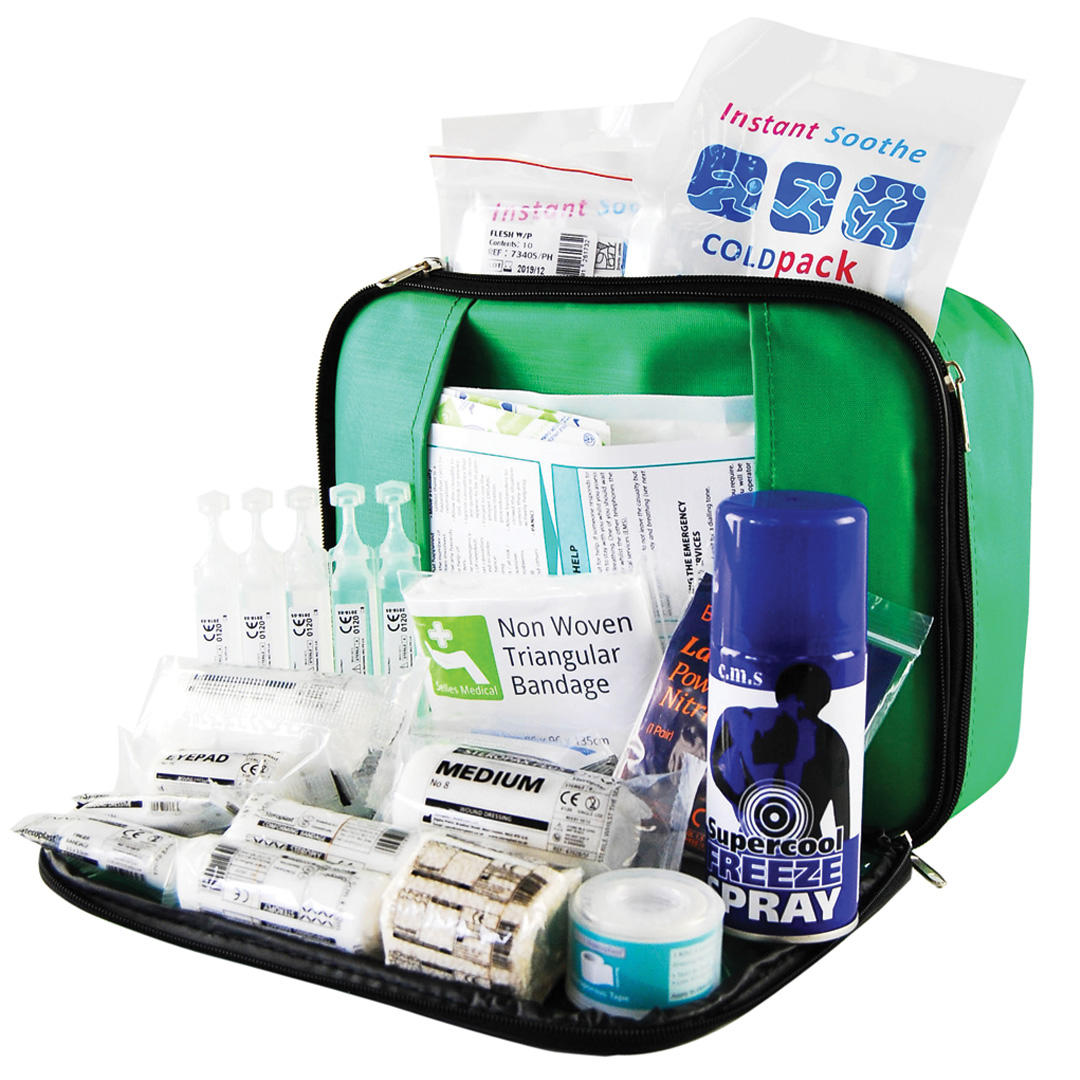 Pitch Side School Sports First Aid Kit
0 Reward Points SKU: KIT22 Brand: Availability:
---
This handy grab and run bag with several zipped compartments meets all the recommendations for a sports first aid kit. It comes complete with dressings, big plasters, wipes, conforming bandages, crepe bandages, saline pods and cold packs.  Available in green or orange bag, please select correct colour option to basket.
Contents
- 3 Instant Cold Packs
- 3 Medium Dressings
- 3 Large Dressings
- 4 Triangular Bandages
- 20 Wipes
- 20 Fabric Plasters
- 20 Washproof Plasters
- 1 Freeze Spray
- 1 Cohesive Bandage
- 2 Conforming Bandages - 2 Crepe Bandages
- 9 Assorted Big Plasters - 5 Large Absorbent Pads - 3 Finger Dressings
- 2 Eyepads
- 5 x 20ml Eyewash
- 3 Pairs of Gloves
- 2 Clinical Waste Bags
- 2 Trauma Pads
- 1 Pair Tufkut Scissors
- 1 First Aid Leaflet
---