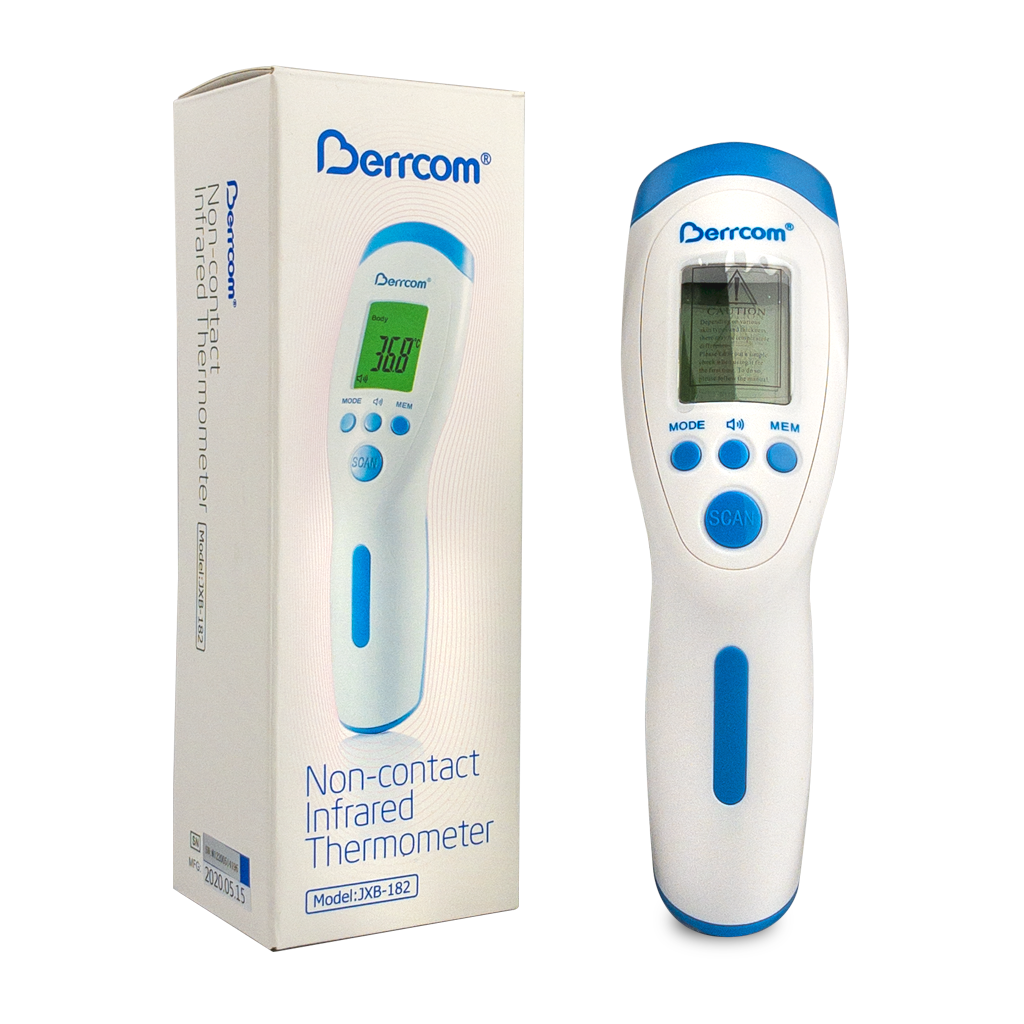 Berrcom Infrared Thermometer
0 Reward Points SKU: BER182 Brand: Availability:
---
Comes with free Batteries. 
If you are a school, college or front line service and want to order more please call us on 01482 317960
Non-contact Design: This forehead thermometer is special designed to take the human body temperature with a 3cm-5cm(1.2in-2in) distance from forehead.
Accurate and Reliable Measurement: Thanks to the advantage infrared detection system, use infrared technology to scan and measure the temperature of the temporal artery on the forehead. The digital thermometer can quick to take a accurate and reliable Measurement.
Complete Features: Practical,easy to use, aim to the body forehead and press the scan button. For your convenience, the tested temperature unit can be displayed in either ℃ or ℉.
Memory Recall and Fever Alarm: The body thermometer can memorize the last 32 temperature measurements. And the backlit will display RED color and audible alarm if body temperature is more than 38℃(100.4℉).
100% Safe and Hygienic: Safe for all ages/groups and completely hygienic, the thermometer helps you have safe control for body, surface and room temperature.Additionally, it is equipped with automatic power-off (30 seconds) to conserve energy.
---