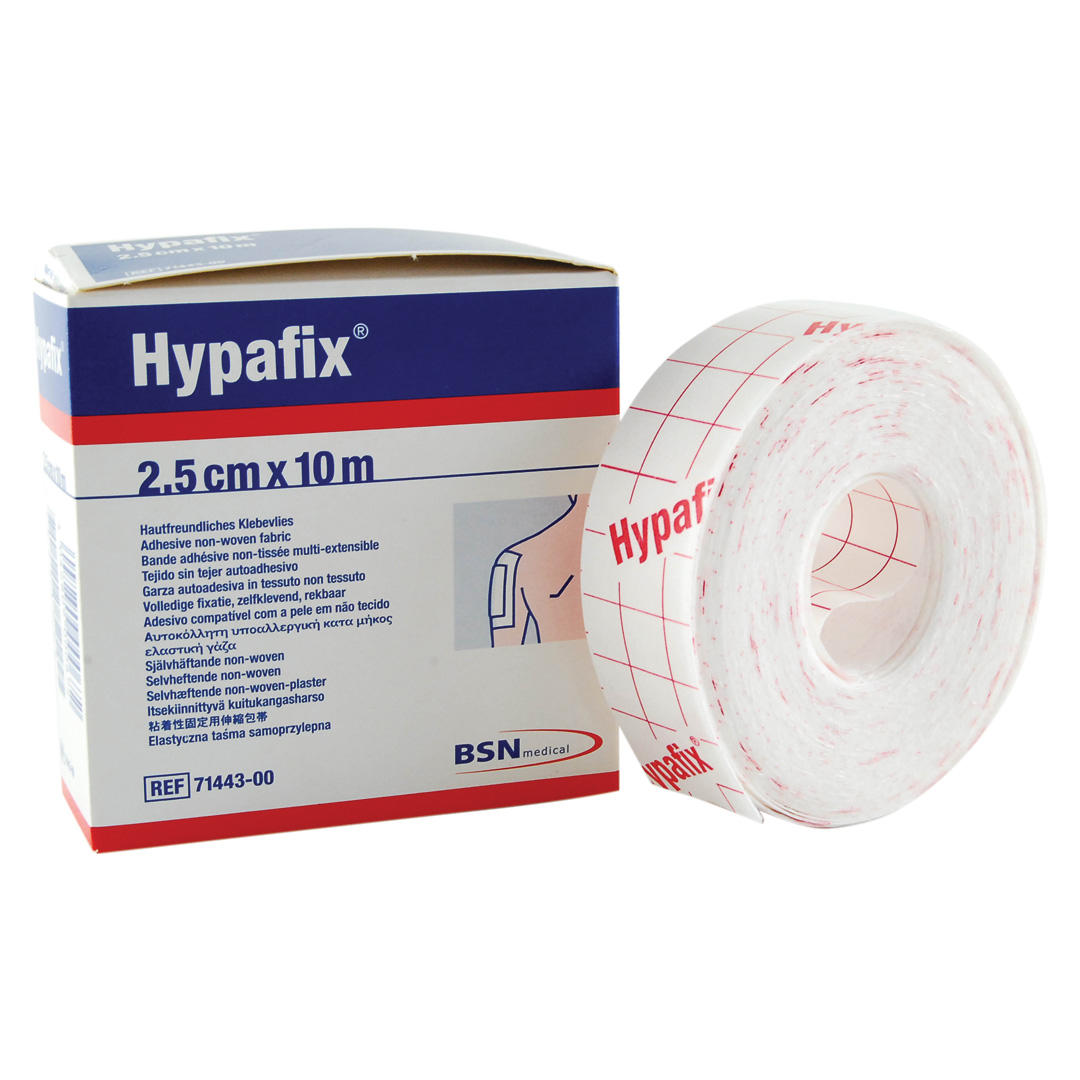 Hypafix Dressing Retention Adhesive Sheets
0 Reward Points SKU: HYP25 Brand: Availability:
---
10M rolls of non-woven stretch fabric with a low allergy adhesive on a removable paper tape backing. Just choose the width and then cut off the required length. Use to hold low-adherence dressing pads comfortably in place. Conforms well to body contours. 
---