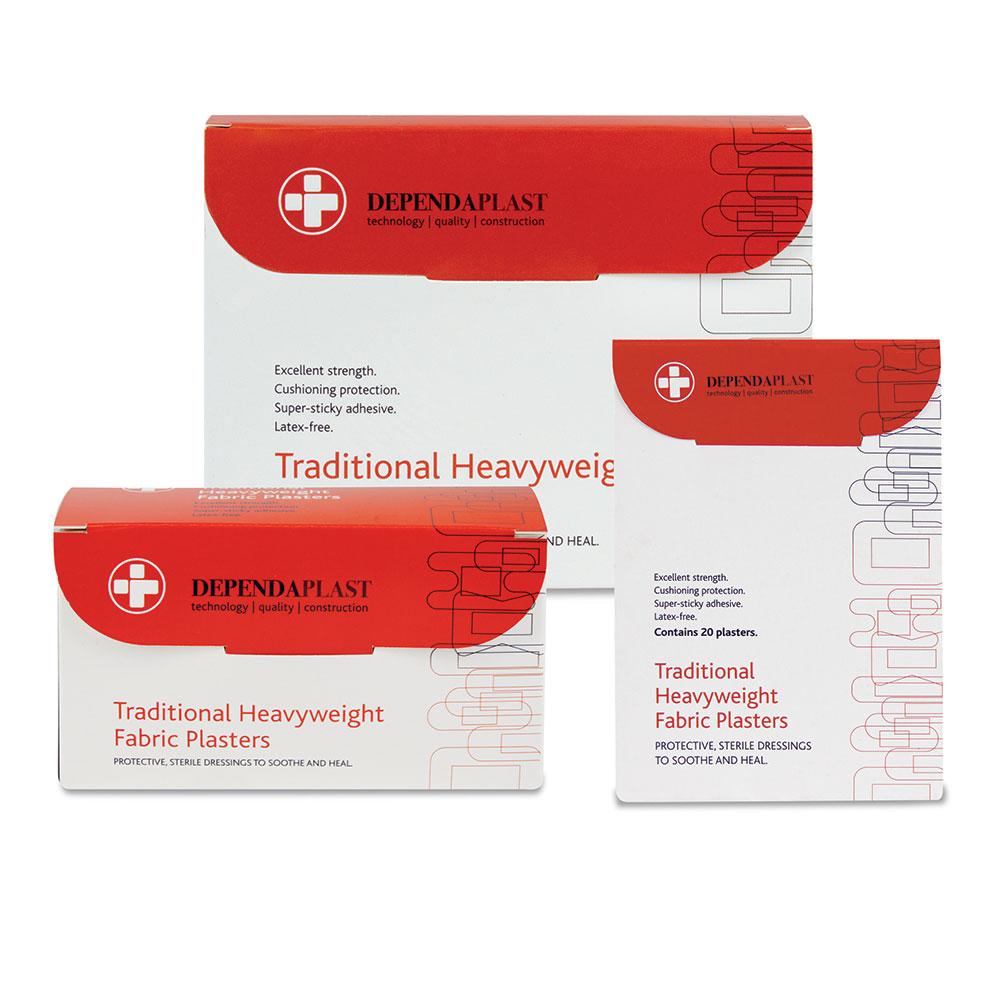 Dependaplast Heavyweight Fabric Plasters
0 Reward Points SKU: Brand: Availability:
---
Heavyweight fabric stretch plasters.
Excellent strength traditional adhesive.
Sterile and individually wrapped.
Using traditional heavy elastic fabric offers extra cushioning and physical protection of wound sites.  Ideal for outdoor use or applications requiring a more robust physical barrier.  Traditional Zinc Oxide adhesive ensures that the plaster will stay firmly in place in the most demanding environments.
---