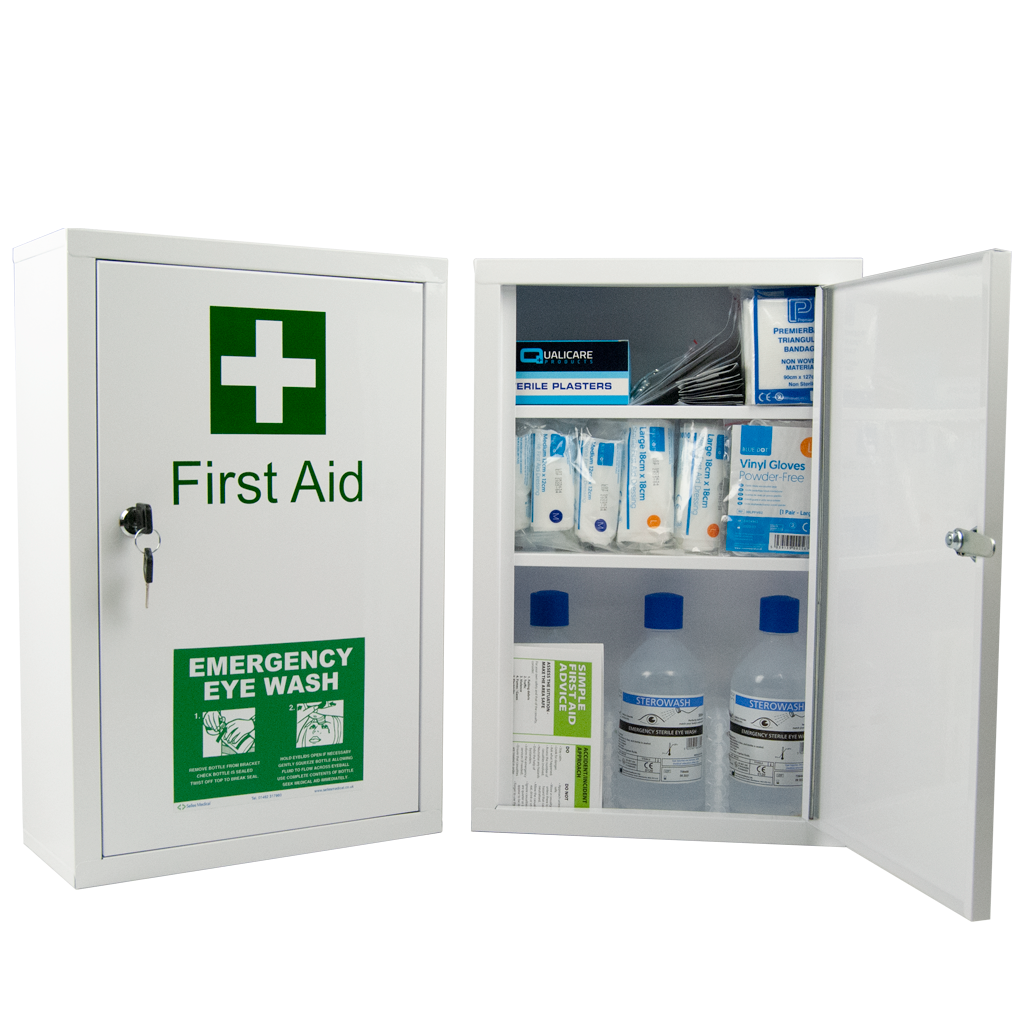 Complete First Aid Cabinet & Free Accident Book
0 Reward Points SKU: CABW Brand: Availability:
---
Free accident book with every kit
A lockable metal cabinet (2 keys supplied) with all you need for first aid and eyewash cover.  The cabinet contains a first aid kit suitable for 20 persons, three 500ml sterile saline eyewash, ten 20ml sterile saline pods and 100 assorted washproof plasters.  This kit would be very suitable for reception areas, security offices or sports pavilions.  The robust metal cabinet (46x30x14cm) has two fixed metal shelves and four locating holes for wall mounting.  Clearly labelled with first aid and emergency eyewash signs.
---